Relax and Rejuvenate
Acupuncture is a collective effort. We pull in all the factors of our life to start the healing process, from the roots of our DNA to the branches of our diet.
The air we breathe, the life we lead, the thoughts we think, the words we speak.
We do not hand our life over to the acupuncture needles and the Chinese herbs, but we work as co-creators in order to understand our healing journey. It is sometimes a rocky one, but acupuncture upturns the stones, looks underneath, and clears a path.
This can only be done with cooperation: patient, practitioner, environment, lifestyle.
Holding hands we walk forward, sometimes hit by gale force winds, sometimes just a breeze, but we weather the storm with a sure grip and unyielding focus on the truth. We do not hide behind empty promises cloaked in magic pills. We investigate the imbalance, make space for it, learn from it, and live (a bit) with it.
Once that process is established we begin to relax and look at the lessons. Each dis-ease is unique and when treated with respect and love it is given the opportunity to transform. With this in mind we work together–hands clasped and hearts in tune uncovering the mysteries of our health and a pathway to our well-being.
FREE E-Book
How To Thrive In the Modern World
A Layperson's Guide to Chinese Medicine
Acuspira Acupuncture has been selected as one of the top acupuncture centers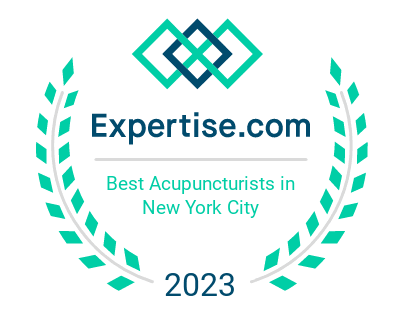 Life is so much easier to know I have an expert who can solve my physical problems. I really appreciate the dedication she puts into her work and I felt very cared about.
She knows her practice deeply, and she works wonders for the body mind and spirit. I have been seeing Suzanne almost every week for more than a year now, and it has been a remarkable healing process for me.
I have recommended many friends and they are as convinced as I am. After traveling the world in search of alternative medicines and healers I can say Suzanne is the real deal!
We got to Cape Town and took our first walk in the city that lasted several hours. Not bad, considering I could hardly walk when I paid a visit to Suzanne's zen office. Thank you for making the trip happen. I highly recommend Suzanne!
Yes, Suzanne truly loves what she does, and has been instrumental in the improvement of my health and well-being. She is very knowledgeable and passionate about her work.
I turned to acupuncture to help me through some quite serious digestive issues.  After meeting Suzanne, I knew immediately I could open up to her, as I discovered a non judgmental, incredibly kind and knowledgeable person behind those delicate golden frames.